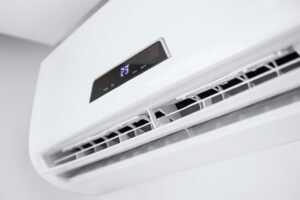 As heating and air conditioning experts, we receive a lot of questions about HVAC maintenance and repairs.
We believe that sharing our knowledge with consumers is just part of a job well done, so we've put together this list of our top five air conditioning FAQs.
1.   Is Lennox a Good Brand?
From furnaces to air conditioners, Lennox makes products for your home's entire HVAC suite.
Our air conditioners are always improving thanks to our research and development team.
We make products with reliability in mind, so no one has to worry about replacing their air conditioner every few years.Energy Star rated Lennox as some of the most energy-efficient air conditioners of 2018, and they are consistently some of the highest-rated SEER air conditioners.
2.   How Long Do Lennox Air Conditioners Last?
The lifespan of an air conditioner varies based on use, but Lennox's models all meet the average air conditioner lifespan of 10 to 15 years.
If yours starts to go out ahead of time, you should have a professional take a closer look.
3.   Do Lennox Air Conditioners Have Warranties?
All Lennox products come with an Extended Limited Time Warranty that lasts from 5 to 10 years, depending on the model of your product.
4.   Can You Replace an Air Conditioner By Yourself?
The simplest answer is "no." Replacing an air conditioner, even if you have some DIY skills, is an extensive job that requires professional education and experience.
You should never attempt to install an air conditioner by yourself. The risk of injury, fire and damage is far too high.
Look for professionals like us who specialize in Lennox Air Conditioners Toronto installations and replacements.
5.   What Is the Best SEER Rating?
The SEER minimum rating for air conditioners is 13, but these tend to be the lowest performing models.
Modern air conditioners have SEER ratings between 17 to 21; these offer the highest filtration, strongest airflow and best air quality throughout your home.
Have more questions? Contact the Climate Experts today!